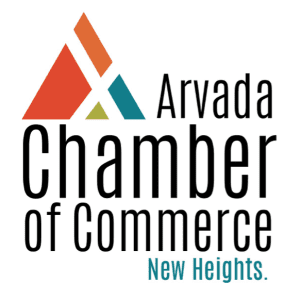 Arvada Chamber of Commerce Announces Results of FIRST Arvada Gives Challenge
ARVADA, Colo., September 8, 2015 – The Arvada Chamber of Commerce is pleased to announce that residents, businesses and community organizations have come together to exceed the goal of 10,000 hours of giving during the month of July with a grand total of 10,343 hours. Projects varied from supporting community events to volunteering with local organizations. 66 individuals and organizations submitted their hours with one lucky winner, Ivan M. Call with Arvada Sunrise Rotary, selected to receive a $500 contribution to his organization.
The Arvada Gives Challenge was put on by the Arvada Chamber non-profit committee Organizations Serving Arvada (OSA). People were encouraged to log their hours and projects via an online form during the month of July.
"The Arvada Gives Challenge was created to build awareness and energy around giving back where you live, work and play," said Arvada Chamber President Kami Welch. "We loved the results in year one and look forward to making this challenge even bigger and better in coming years."
About Organizations Serving Arvada
Organizations Serving Arvada is a committed group of non-profit and business professionals who are interested in telling the story of our local non-profit community through collaboration. Local non-profit organizations meet every other month to share best practices, collaborative marketing efforts, education and more AND local business leaders who are interested in knowing more about partnership and volunteer opportunities!
About the Arvada Chamber of Commerce
Founded in 1925, the Arvada Chamber of Commerce is a membership organization committed to growing and supporting the Arvada business community. Through educational programs, networking opportunities, business resources, strategic partnerships and legislative advocacy, the Chamber empowers businesses to succeed. The Chamber provides leadership and support to members through its leaders' collective expertise in the areas of business ownership, sales and marketing, finance and public outreach. To become a member or learn more, call 303-424-0313 or visit www.arvadachamber.com.