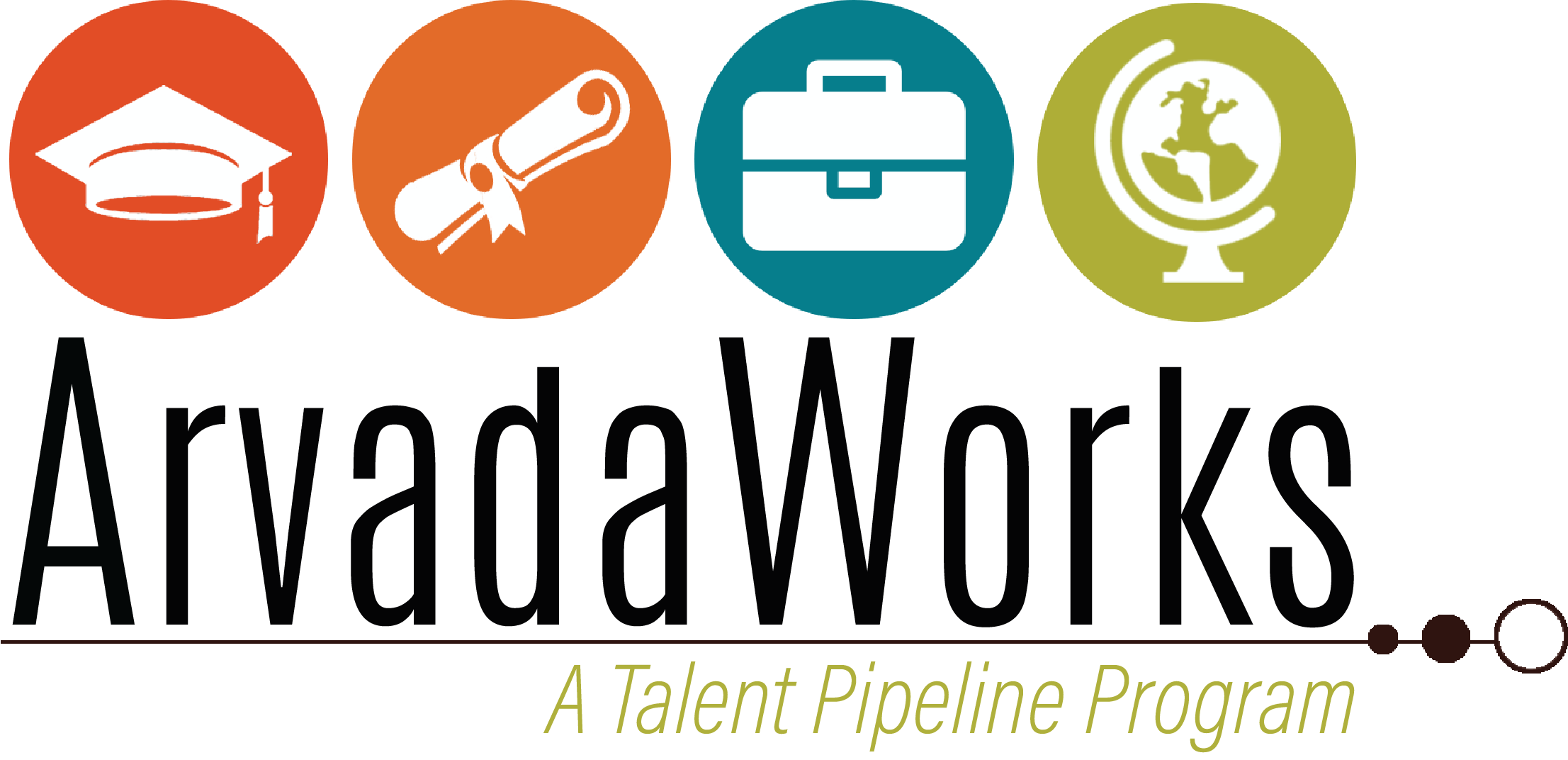 The Arvada Chamber of Commerce is pleased to launch a new workforce initiative, Arvada Works, geared toward engaging employers, educators and partners across Arvada in developing a new demand-driven approach to close the skills gap. Through extending lessons learned from innovations in supply chain management, this is a call for employers to play an expanded leadership role as "end-customers" of education and workforce partnerships. The Arvada Works talent pipeline program is modeled off a national program from the U.S. Chamber of Commerce Foundation that has successfully launched in over 50 communities across the country and the Arvada Chamber of Commerce is lucky enough to be one of the selected sites to continue this incredible demand driven work.
Arvada Works will convene employer collaboratives in industries including Construction and Trades, Manufacturing, Healthcare, STEM and Professional Services in an effort to better understand current and future demand, credentialing requirements and gaps in our talent supply chain. Through this employer led approach we will be able to better communicate with our workforce suppliers and education system, convene around system shifts and address stigma related issues.
PROCESS:
Strategy # 0: Understanding Community and Business Needs
Strategy #1: Organize Employer Collaboratives
Strategy #2: Engage in Demand Planning
Strategy #3: Communicate Competency and Credentialing Requirements
Strategy #4: Analyze Talent Flow – Look For Gaps
Strategy #5: Continuous Improvement

PROJECTED OUTCOMES:
Clear local job data for today and in to the future – a demand driven approach.
Consistency in language around job descriptions and credentialing requirements.
Clear understanding of our local talent flow and gaps within our system leading to a more effective local pipeline and more opportunities for employees to learn more about their career interests
Better engagement of employers, education partners and workforce suppliers.
A breakdown of the negative stigma related to non-college pathways through clear communication and local data.
A decrease in costs associated with recruiting and hiring employees.
A database of local employers who are hiring in various industry sectors to share with education partners, non-profits and the faith based community leading to an increase in potential candidates.
INTERESTED? LET US KNOW HERE!
IN PARTNERSHIP WITH