The Arvada Young Professionals provides the opportunity for individuals to expand their networks and build lasting connections within Arvada's professional and social arenas.
MEETINGS
Held on the second Thursday of the month
8:30 am – 9:00 am – Networking
9:00 am – 10:00 am – Professional Development
Apex Field House
5724 Oak St. | Arvada, CO 80002
HAPPY HOUR
Held on the the third Wednesday of the month
5:00 pm – 7:30 pm
Location changes quarterly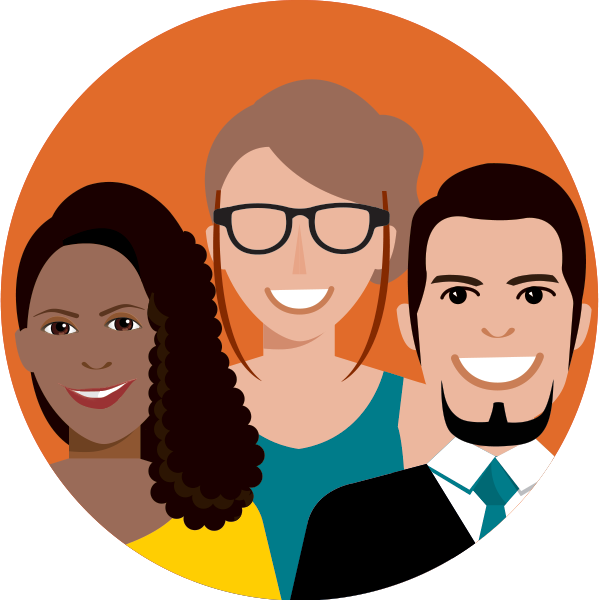 MEET THE LEADERSHIP TEAM
Chair: Lindsay Reinert | lindsay.reinert@sclhs.net
Incoming Chair: Ethan Clewell | ethan@cres.email
Social Chair: Megan Thompson | megan@designwithaspark.com
Community Impact Chair: Jeremy Anderson | jeremy@capworksmortgage.com
Communications Chair: Kay Speake | kay@samplesupports.com
Membership Chair: Vanessa Kendrick | vanessakendrick@gmail.com
Professional Development Chair: Josh Saenz | Josh.Saenz@myccmortgage.com
Chamber Liaison: Molly Kust | molly@arvadachamber.org
Connect with Arvada Young Professionals on their Facebook page!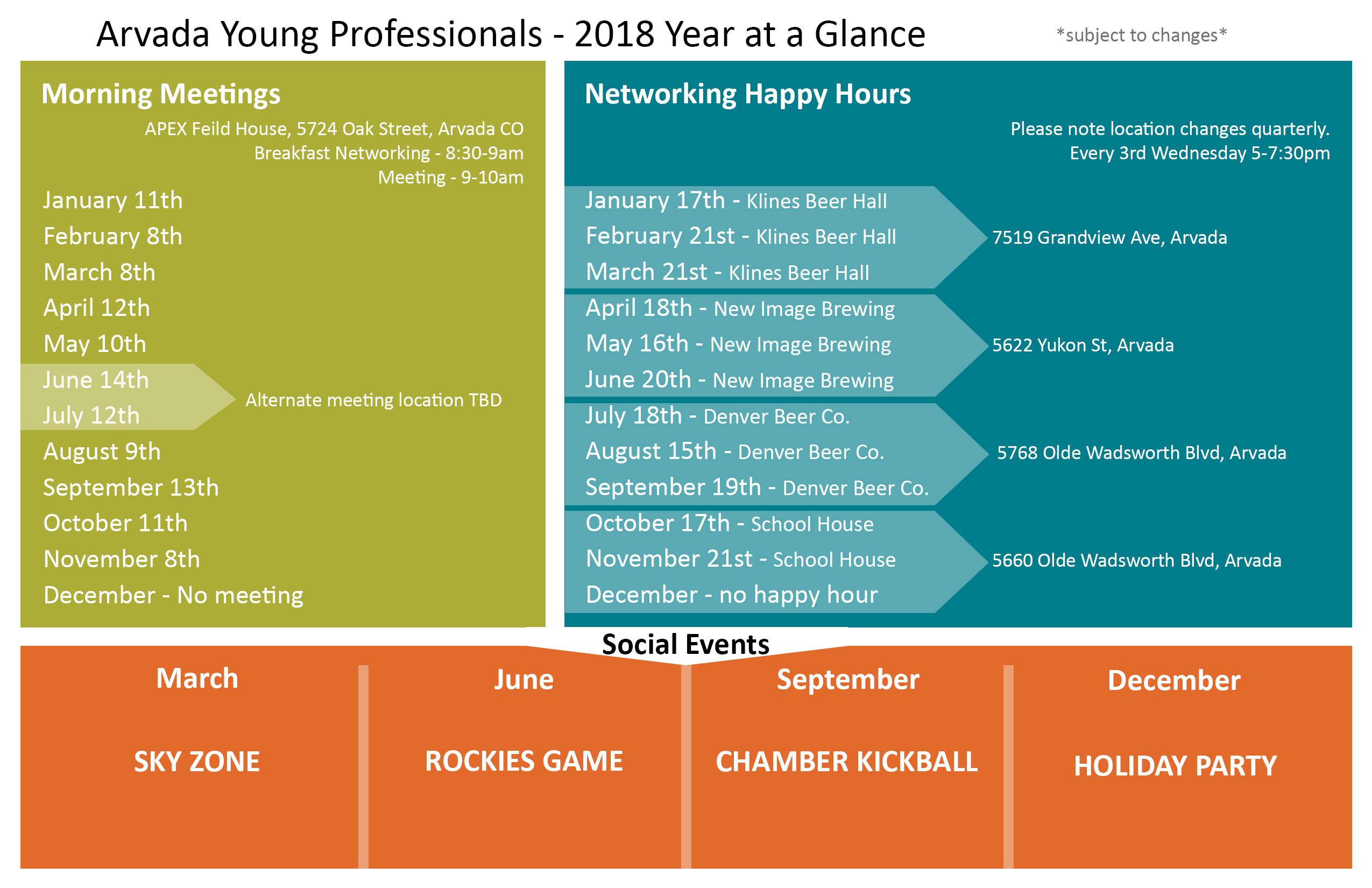 Mission Statement: AYP is dedicated to positively shaping the future of Arvada through professional development, community involvement, and building authentic relationships.