The Arvada Chamber of Commerce Announces the 2nd Annual Arvada Volunteer Challenge

WHO IS HOSTING THE CHALLENGE: Organizations Serving Arvada, a committee of the Arvada Chamber of Commerce. They are a committed group of non-profit and business professionals who are interested in telling the story of our local non-profit community through collaboration and awareness.
WHAT IS IT ALL ABOUT: 2nd Annual Arvada Volunteer Challenge!! Our goal is to log 12,000 volunteer hours during the month of April.
WHEN DOES IT HAPPEN: Participating residents can log their hours from April 1-30, 2016. All volunteer hours must happen during April.
WHERE CAN I VOLUNTEER:  With any Arvada non-profit you are passionate about or check our website for a list of local organizations in need of your support. OR if you have a neighbor or friend in need you can help them too! Just think of ways you can make your community a better place by giving just a little time!
WHY SHOULD I PARTICIPATE:  Imagine the impact if we all come together and accomplish 12,000 hours of community service. The sky is the limit! We recognize that through the power of many we can achieve BIG results. Be a part of the #ArvadaCares movement where we say "Arvada cares…DO YOU?"! BONUS: There will be prize giveaways throughout the contest and a cash grand prize for one lucky winner to donate to a local non-profit of their choice.
HOW DO I BECOME A PART OF THIS MOVEMENT:
It is easy as 1, 2, 3…
1. Pick your passion and volunteer your time!
2. Visit arvadachamber.org and log your hours!
3. Share on your social media page that you completed the #ArvadaCares challenge!
Are you looking for a way to make a big impact in YOUR community? Check out the 2nd Annual Arvada Volunteer Challenge. This innovative challenge was created by the Arvada Chamber of Commerce's non-profit committee, Organizations Serving Arvada (OSA), as a way to engage our many caring residents and businesses with local organizations. The challenge will run for the month of April with a goal of reaching over 12,000 hours of volunteerism! There will be cash prizes for local organizations for submitting your hours.
To see the results of our very 1st Volunteer Challenge, click here.
Participating Non-Profits:
Get Your Hours by purchasing a ticket for the melodrama, "Stop the Presses…..she's not my type"
April 15 & 16th
Dinner 6:00pm (Hot dogs, Brats, Beans, Beer and Pop)
Show at 7:00pm.
Adults $15 Children$10
St.Anne's Auditorium 57th & Upham.
Contact: Mary Jo Giddings at 303-421-2032 or G7quail@gmail.com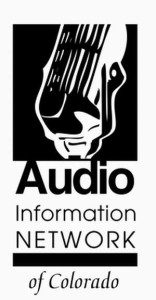 Audio Information Network of Colorado (AINC)
AINC is a volunteer-based nonprofit providing free 24/7 access to print materials, such as newspapers and magazines,  for blind, visually impaired and print disabled Coloradans throughout Colorado, including Arvada. You can participate by making a tax free deductible donation toward the cost of a listener receiver ($200), a listener internet radio ($125), an hour of programming ($50), or program schedules ($25).
Contact: Pam MacDonald at (303) 786-7777 x 104 or pam@aincolorado.org
---

A Precious Child  
 We need help organizing our Resource Center and setting it up as a dignified store for our clients. Tasks can include sorting donations into our 8 programs: Precious Essentials, Precious Boutique, Precious Gift, giveSports, Basic Babies, Fill A Backpack, the Learning Center and our Truancy Prevention.
Contact: Nicole Karpinsky at (303) 466-4272 x 103 or Nicole@apreciouschild.org
---
Contact: Nancy Ferro at (720) 431-7621 or nancyf@epicexperience.org
Contact: Jill Hartmann at (303) 432-5144 or jillh@jcmh.org
Volunteer time can be credited by raising funds or holding a food drive using the above info.
Contact: Randy Weinert at (720) 437-6394 or rweinert@ArvadaCFB.org
Contact: Jennifer Cerf at (303) 429-1012 or Jennifer@hopehouseofcolorado.org
 Contact: Jaclyn Wilmot at (303) 403-5892 or jwilmot@familytree.org
We need a few hours of help freshening up the outside of the Carin' Clinic – picking weeds around the building, cleaning off dust and cobwebs from around the doorways and windows, planting flowers in two flower planters in the front of the clinic and cleaning up the parking lot.
Contact: Rachel Corpa at (303) 907-2929 or Rachel@carinclinic.info
Contact: Connie Zimmerman at (303) 420-6634 or connie@chfrb.org
We are looking for help with Summer Reading (teens in grades 7-12), library book maintenance/assistance, and volunteers for our celebration of the expanded hours on 4/4!
Contact: Jennifer Hand at (303) 275-2212 or jennifer.hand@jeffcolibrary.org
Contact: Brenda Berg at (720) 898-7403 or bberg@arvada.org
---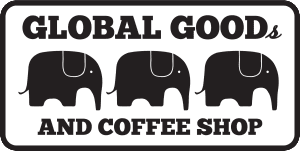 Global Goods Thrift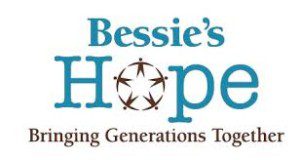 Bessie's Hope
We are looking for:
1.    Board Members
2.    Event Committee Members
3.    Groups who would like to have a one-time or ongoing visit with a group of nursing home or assisted living elders.  This is the most heartwarming, life-changing volunteer experience you can imagine.  Bessie's Hope provides orientation/training prior to the first visit.  We also facilitate the visit.  The volunteers need only bring their smiles, their hugs, their desire to make a difference in someone's life, and you will all leave with filled hearts, feeling and knowing the difference you've made—-and that difference also settles inside you.
4.    Individuals and families who would like to "adopt" an elder who has no personal visitors.
5.    Individuals who would like to be trained to become Volunteer Group Facilitators to help with youth groups as needed.
6.    Two or three people needed to volunteer once a week or twice a month for 3 – 4 hours at the Bessie's Hope office.
7.    Two or three people who could make phone calls and send emails from home or office for various projects.
Contact: Linda Holloway at 303-830-9037 or linda@bessieshope.org
---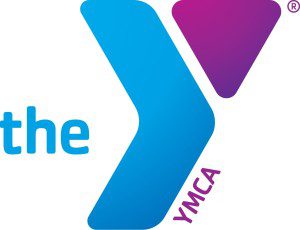 Susan M. Duncan Family YMCA
Versatile. Valued. Vital. Be a YMCA Volunteer!
To fully serve our communities, the YMCA depends on the talent and contributions of our dedicated volunteers. There are so many ways to give back through the YMCA, and everyone makes a difference.
Help is welcomed during the holidays and year-round, and a variety of volunteer opportunities are available:
Program Support:  Provide hands-on help by coaching a team, mentoring a teen, assisting members, or helping run programs.
Philanthropy:  Help raise money for scholarships and financial aid, so that the YMCA will always be available and accessible to everyone.
Special Events:  with planning, promoting, and hosting events that strengthen our community.
YMCA Policies:  Serve on a board or committee and help create the future of the YMCA.
Contact:  Jen Spettel at (303) 422-4977 or jspettel@denverymca.org
---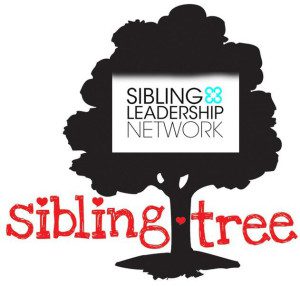 Sibling Tree
Goods: Please consider donating any craft supplies that can be used for our sibling programs or marketing materials that can be used at fairs and events, such as brochure printing or fun swag.
Red Rocks Community College
Click here to see the volunteer opportunity for Scholarship Reviewers for Red Rocks Community College!
---

Rocky Mountain Children's Health Foundation
Host a Gift Gathering Campaign as a way to provide pediatric patients and their families with critical support when they are faced with an unexpected emergency.
Get started by downloading the Gift Gathering Toolkit here
You will receive 1 hour of volunteer credit for every $10 cash or in-kind item you donate.
Learn more about additional volunteer opportunities here
Contact: Camille Ridley at 720.507.0905 or camille.ridley@rmchildren.org
---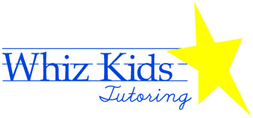 Whiz Kids Tutoring
One on One Tutoring  /   Mentoring for low income/high risk students
What if my non-profit or organization isn't listed but we want to participate?
No problem! Please contact lynn@arvadachamber.org for more info
What's in the prize for the weekly drawings?
There are lots of cool Arvada-proud items in the prize pack!! Goodies from local businesses, (4) tickets to Taste of Arvada, Social Media Spotlight and more!
When are the weekly drawings?
We will randomly draw four (4) weekly winners every Monday beginning April 11th with the last weekly drawing May 2nd.
The grand prize will be drawn on May 16th!
When are my hours due?

Is it possible to win the weekly prize pack and the grand prize?
Yes. (If you are the lucky winner twice we advise you to buy a lottery ticket too)
Who wins the prize if I am an organization submitting our hours?
If your organization wins the weekly drawing or grand prize, it is up to you how you use the prize.
(You might want to recognize a volunteer that went above and beyond with the prize pack)
Volunteers are welcome to record their own hours via the submission form if they want to be recognized on an individual basis. We ask that you back out their hours from your organization's total.
Can I submit hours if I already volunteer with an organization?
Yes! Thank you for your service.
Yes!  We encourage your volunteers to log their individual hours but we recognize the complexities of a larger organization.