The Arvada Chamber of Commerce Announces the 3

rd

 Annual Arvada Volunteer Challenge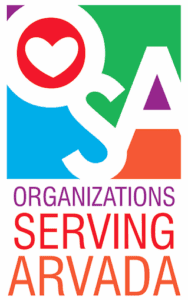 WHO IS HOSTING THE CHALLENGE: This year, Organizations Serving Arvada, a committee of the Arvada Chamber of Commerce and Billion Acts have partnered together. Organizations Serving Arvada is a committed group of non-profit and business professionals who are interested in telling the story of our local non-profit community through collaboration and awareness.
WHAT IS IT ALL ABOUT: 3rd Annual Arvada Volunteer Challenge!! Our goal is to log 15,000 volunteer hours during the month of April.
WHEN DOES IT HAPPEN: Participating residents can log their hours from April 1st through the 30th. All volunteer hours must happen during April.
WHERE CAN I VOLUNTEER:  With any Arvada non-profit you are passionate about or check our website for a list of local organizations in need of your support OR if you have a neighbor or friend in need you can help them too! Just think of ways you can make your community a better place by giving just a little time!
WHY SHOULD I PARTICIPATE:  Imagine the impact if we all come together and accomplish 15,000 hours of community service. The sky is the limit! We recognize that through the power of many we can achieve BIG results. Be a part of the #15000strong and #ArvadaCares movement where we say "Arvada cares…DO YOU?"
BONUS: There will be prize giveaways throughout the contest and a cash grand prize for one lucky winner to donate to a local non-profit of their choice.
HOW DO I BECOME A PART OF THIS MOVEMENT:
It is easy as 1, 2, 3…
1. Pick your passion and volunteer your time!
2. Visit arvadachamber.org and log your hours!
3. Share on your social media page that you completed the #15000strong and #ArvadaCares challenge!
Are you looking for a way to make a big impact in YOUR community? Check out the 3rd Annual Arvada Volunteer Challenge. This innovative challenge was created by the Arvada Chamber of Commerce's non-profit committee, Organizations Serving Arvada (OSA), as a way to engage our many caring residents and businesses with local organizations. The challenge will run for the month of April with a goal of reaching over 15,000 hours of volunteerism! There will be cash prizes for local organizations for submitting your hours.
To see the results of 2015 click here
Participating Non-Profits:

A Precious Child  
Donations made to A Precious Child make it possible to serve over 39,000 disadvantaged and displaced children annually across 8 Metro Denver Counties. This support enables A Precious Child to provide opportunities and resources to kids in need to empower them to achieve their full potential. We would truly appreciate Arvada Chamber of Commerce's support through hosting a basic essentials clothing drive to benefit our Resource Center as well as Arvada High School's Family Resource Boutique in Partnership with A Precious Child. We also are in need of Donation Center volunteers to help process incoming community donations and prepare them for distribution to families. We accept volunteers ages 5 and older, and 13 and older can volunteer without a parent or guardian. Volunteers should sign up for a shift with our Volunteer Manager at Volunteer@APreciousChild.org
Contact: Nicole Karpinsky at (303) 466-4272 x 103 or Nicole@apreciouschild.org
---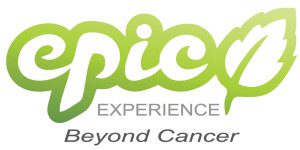 Epic Experience
We are thrilled to be a part of the Arvada Chamber!  We are 4 years old and we call home Arvada.  Our camps for cancer survivors are up in the mountains for a free week-long adventure.
We need help in our office updating our data base and implementing Sales Force.
Contact: Nancy Ferro at (720) 431-7621 or nancyf@epicexperience.org
---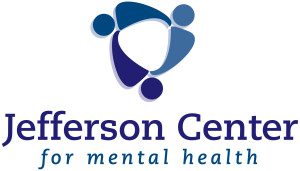 Jefferson Center for Mental Health
Donate travel size toiletry items to Jefferson Center for consumers in need!
---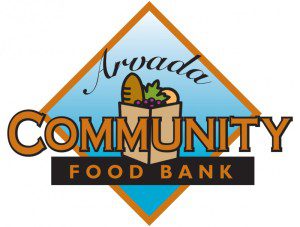 Arvada Community Food Bank
Monetary and In-kind DonationsFor every $10 you donate, you can credit yourself with 1 hour of volunteer time. For every 10 non-perishable food items you donate, you can credit yourself with 1 hour of volunteer time.Volunteer time can be credited by raising funds or holding a food drive using the above info. Please let the Food Bank know that your donation is part of the Volunteer Challenge when you make your donation.
Contact: Randy Weinert at (720) 437-6394 or rweinert@ArvadaCFB.org
We have a variety of needs for: yard work – mowing & weeding– tutoring, babysitting, help with events, providing meals, professional services for our teen moms & children and Gala auction items.
Donations for Early Learning Program, Nurturing Parenting Classes, College & Career Classes, Residential program; groceries; gift cards to King Soopers, Walmart, and Target; Diapers: sizes 3,4,5, & 6; cleaning supplies, toilet paper, paper towels, sunscreen, feminine products, shampoo, body was, baby wipes, new or gently used prom dresses (larger sizes wanted)
Contact: Jennifer Cerf at (303) 429-1012 or Jennifer@hopehouseofcolorado.org
Family Tree
We need volunteers to prepare and serve a meal at our shelter in Arvada. Cash donations are always needed. An in-kind drive would support the shelter with ongoing supply needs. Diapers, wipes, hygiene products, paper products, toys, single bed sheets, towels, etc.
 Contact: Erika Nelson at (303) 403-5892 or enelson@familytree.org
Carin' Clinic
Contact: Rachel Corpa at (303) 907-2929 or Rachel@carinclinic.info
Colorado Homeless Families
Contact: Connie Zimmerman at (303) 420-6634 or connie@chfrb.org
---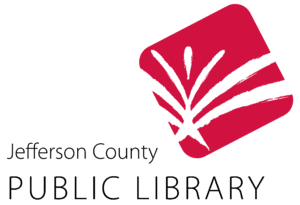 Jefferson County Library
Contact: Jennifer Hand at (303) 275-2212 or jennifer.hand@jeffcolibrary.org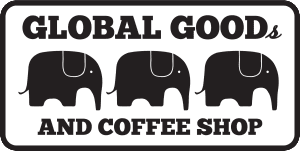 Global Goods Thrift
Our thrift store is run by volunteers and we are always looking for new people to join our team!
We are a not for profit thrift store that supports Global Refuge projects around the world, providing an emergency lifeline to victims of war, infectious disease, and disaster.
 You can donate to our current fundraising campaign as we raise funds for a new medical clinic on the South Sudan/Northern Uganda border. Read about our other projects at globalrefuge.org.
Our coffee shop is run by volunteers and we are looking for new cashiers and baristas to add to our team!
Global Goods Coffee Shop 
We are a not for profit coffee shop that supports Global Refuge projects around the world, providing an emergency lifeline to victims of war, infectious disease, and disaster.
You can donate to our current fundraising campaign as we raise funds for a new medical clinic on the South Sudan/Northern Uganda border. Read about our other projects at
globalrefuge.org
.
---
We are looking for:
1.    Board Members
2.    Event Committee Members
3.    Groups who would like to have a one-time or ongoing visit with a group of nursing home or assisted living elders.  This is the most heartwarming, life-changing volunteer experience you can imagine.  Bessie's Hope provides orientation/training prior to the first visit.  We also facilitate the visit.  The volunteers need only bring their smiles, their hugs, their desire to make a difference in someone's life, and you will all leave with filled hearts, feeling and knowing the difference you've made—-and that difference also settles inside you.
4.    Individuals and families who would like to "adopt" an elder who has no personal visitors.
5.    Individuals who would like to be trained to become Volunteer Group Facilitators to help with youth groups as needed.
6.    Two or three people needed to volunteer once a week or twice a month for 3 – 4 hours at the Bessie's Hope office.
7.    Two or three people who could make phone calls and send emails from home or office for various projects.
Contact: Linda Holloway at 303-830-9037 or linda@bessieshope.org
---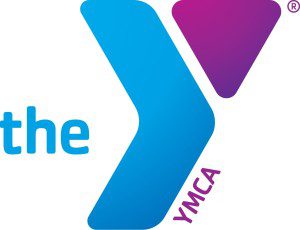 Susan M. Duncan Family YMCA
Versatile. Valued. Vital. Be a YMCA Volunteer!
To fully serve our communities, the YMCA depends on the talent and contributions of our dedicated volunteers. There are so many ways to give back through the YMCA, and everyone makes a difference.
Help is welcomed during the holidays and year-round, and a variety of volunteer opportunities are available:
Program Support:  Provide hands-on help by coaching a team, mentoring a teen, assisting members, or helping run programs.
Philanthropy:  Help raise money for scholarships and financial aid, so that the YMCA will always be available and accessible to everyone.
Special Events:  With planning, promoting, and hosting events that strengthen our community.
YMCA Policies:  Serve on a board or committee and help create the future of the YMCA.
Contact:  Jen Spettel at (303) 422-4977 or jspettel@denverymca.org
---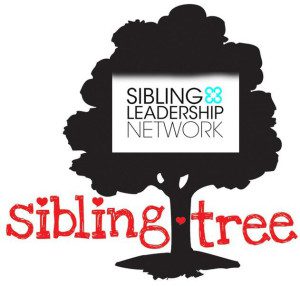 Sibling Tree
Goods: Please consider donating any craft supplies that can be used for our sibling programs or marketing materials that can be used at fairs and events, such as brochure printing or fun swag.
---

Rocky Mountain Children's Health Foundation
Host a Gift Gathering Campaign as a way to provide pediatric patients and their families with critical support when they are faced with an unexpected emergency.
Get started by downloading the Gift Gathering Toolkit here
You will receive 1 hour of volunteer credit for every $10 cash or in-kind item you donate.
Learn more about additional volunteer opportunities here
Contact: Camille Ridley at 720.507.0905 or camille.ridley@rmchildren.org
---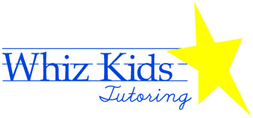 Whiz Kids Tutoring
One on One Tutoring  /   Mentoring for low income/high risk students
Contact: Angie Kinney at (303) 669-7339 or Angie@whizkidstutoring.com
---
APEX Park & Recreation District
9news Health Fair Sunday, April 23rd   7am-noon, volunteer check in starts at 6am.
We are looking for Medical and Non-Medical Volunteers!   Our fair this year serves Adults and Children.  We Feed all our volunteers a very good breakfast and lunch!  The can sign up for the ApexCenter location at https://www.9healthfair.org/health-fairs/spring/109/index  Fair is Sunday, April 23rd and runs from 7am-noon, volunteer check in starts at 6am.  Volunteers get  20% off any screening they want to do as a volunteer.
Contact: Brandy at 303-403-2594
---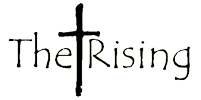 The Rising
We are looking for monetary donations to continue to feed 2000 plus people each quarter. Money goes further as we purchase food from Foodbank of the Rockies.
Contact: Rebel Rodriguez at  303-466-4272 ext103
---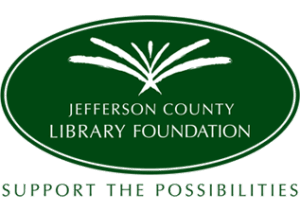 Jefferson County Library Foundation
We need assistance in organizing used book drives (donation drives) in and around Arvada, and to help with our spring Whale of a Used Book Sale at the Jeffco Fairgrounds June 2-4. We can always use cash contributions, which in turn go to help fund special projects and activities produced by our Jefferson County Public Library — those projects that are not fully covered by tax payer dollars. Individuals are always welcome to drop off their gently used books, CDs, DVDs, LP records and collectible magazines at our Foundation warehouse — 10790 W. 50th Avenue, #200, in Wheat Ridge, Monday through Friday from 9 a.m. to 4 p.m.
Contact: Jo Shantz at 303-425-2963
---

Warm Hearts ~ Warm Babies
Layettes For Babies

Sew, knit, crochet, donate for newborn babies in need. This is a continuing project 12 months of the year.
Contact: 303-975-6394 or 303-239-6473
Questions? Click HERE for FAQ's
---
Friends of Arvada Fire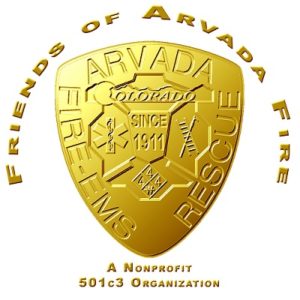 Needs – Volunteers to work with organization on fundraisers and other events.