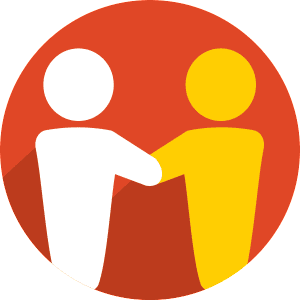 Check Out The Arvada Chamber Networking Groups!
The Arvada Chamber of Commerce Networking Groups demonstrate the value of active participation! Each of the four groups include business leaders from non-competitive industries committed to supporting each other in business growth.
Benefits of being involved:
Increase profit
Pass and receive leads
Meet and develop strategic business partners
Gain exposure to like-minded professionals
Create lifetime connections
Tuesday Morning
Meets Every Tuesday at
8:00 AM
Location: The Egg & I Restaurant
12325 W 64th Ave., Arvada
Moderator: Brian Regardie @  (303) 482-6976
Tuesday Lunch
Meets Every Tuesday at
12:15 PM
Location: Luke's A Steak Place
4990 Kipling Street #2 Wheat Ridge, CO 80033
Moderator: Mike Stahl @ (303) 531-8855
Thursday Morning
Meets Every Thursday at 7:30 AM
Location: Breadwinners Cafe & Catering
7311 Grandview Ave., Arvada
Moderator: Mitch Gebauer @ (303) 571-5114
Thursday Lunch  
Meets every Thursday at
12:00 PM
Location: Corona's 7617 W 88th Ave in Westminster
Moderator: Jeff Hollman @ (303) 956-9406
Interested in joining a Chamber Networking Group? Please fill out the below form so we can check availability and help you find the right fit!