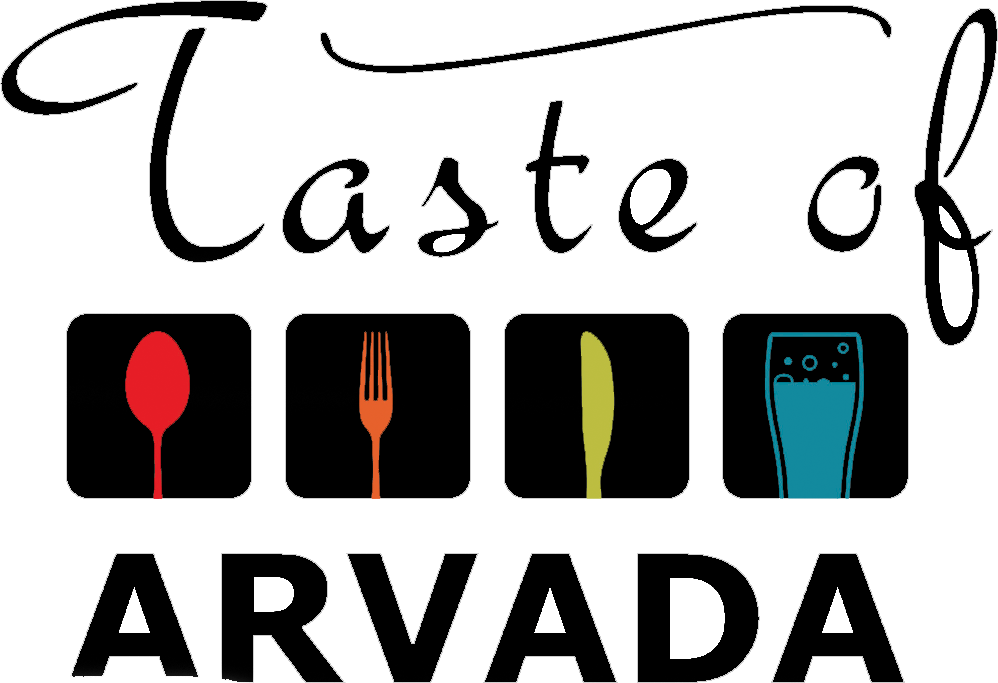 The Arvada Chamber of Commerce is excited to host the annual Taste of Arvada event, taking place Thursday, October 25, 2018 at the APEX Center located at 13150 W. 72nd Ave. in Arvada, Colorado.
More than 60 Denver Metro and Arvada restaurants, craft breweries and non-food vendors will display their finest culinary bites, sips and offerings from 6 p.m. to 8 p.m. In addition restaurant and bar vendors will compete for coveted prizes in their categories, voted on by attendees.
"Taste of Arvada is a wonderful opportunity for Arvada and Denver Metro community members to get a 'taste' of Arvada cuisines and learn about new restaurants, bars and businesses in the area," said Arvada Chamber President, Kami Welch. "It allows businesses to showcase their finest culinary dishes and show  Arvada natives and visitors the best dining our city has to offer."
Vendor Information
Interested in being a vendor at Taste of Arvada?
Click HERE to download the Restaurant Registration.
Click HERE to download the Vendor Registration.
Applications are due no later than September 15, 2018 by 5:00 PM.
Ticket Information
Pre-bought tickets are available for pick-up until the end of the day October 24th. After that, you can pick-up your tickets at WILL CALL the day of the event starting at 4:15 pm.
Tickets are now on sale for Arvada Chamber of Commerce members! Click HERE to purchase your tickets!
Tickets will be available to the general public beginning September 10th.
Child Care
Child care will be available through the Apex Center. You must pre-register and space is limited.
$6/Child for residents
$8/Child for non-residents
Click HERE to register!
Location
Apex Center
13150 West 72nd Avenue
Arvada, CO, 80005
Event parking will be in the field by the skate park. Enter the event through the east doors to the gyms by the ice arena.
Important Event Information
We are so excited for you to join us for the Annual Taste of Arvada on Thursday, October 25th. Below, you will find important information regarding the event and what to expect!
There will be 4 different options for parking:
Main APEX parking lot

Field behind the main APEX 

building

The skate park which is located east of the APEX Center

The church across the street
Volunteers will be stationed throughout the parking lots assisting you in where you should park. 
WHERE TO GO
Please use the east entrance by the Ice Arena UNLESS you have pre-registered for child care then use the main west entrance
Your confirmation email and receipt are NOT your ticket. Unless you physically picked up your ticket, please go to WILL CALL, located inside the Ice Arena Entrance
If you already have your tickets, stay to the left when you enter the building and follow the signs to the Taste of Arvada entrance
You will not be able to enter the gym until the designated time on your ticket (VIP – 

5 PM

, General Admission – 

6 PM

).Tickets are sold out and will not be available at the door.
Coat check will be available
#GETHUNGRYARVADA
Regardless of age you MUST have an ID in order to drink — there will be an ID check located in the large gym, near the entrance to the small g ym
There will be OVER 60 different food and beverages to try, so come hungry! Once inside, all food and beverages are complimentary. Enjoy!
Participating Restaurants
Coming Soon!
Thank You to Our Event Sponsors!
Coming soon!